XBRL International
About XBRL TakeOff
In XBRL TakeOff we have developed a process, which may form the background for decisions and choice of system for reporting to the authorities in XBRL format, as well as developed the program XBRL TOP (XBRL TakeOff Program).
XBRL TOP is a Danish manufactured XBRL program with both technical and auditors support. XBRL TOP may be used either by e-mail to us with the accounts attached or be bought as software for implementing in your company.
We offer consultancy support for the implementation of XBRL TOP including:
The XBRL TOP program may be used for making XBRL formatted annual accounts for all types of companies – also listed companies.
XBRL TakeOff offers installation your company as well as adaptation to your needs – technically as well as accountable under f. inst. the IFRS Accounts Standard.
XBRL TOP has been developed in close corporation between a chartered accountant and an IT programmer.
What is XBRL?
XBRL is a digital format for presentation of accounts after a taxonomical principal.
Taxonomy – a kind of index or template for financial reporting. It is the background for the format XBRL has been developed for. It is a machine readable document, which describes which pieces of information must be included in a financial report. Thus the taxonomy is a list of potential information, which may be included in an annual report.
An XBRL document is a file, which include data of digital accounts in accordance with the XBRL standard and the taxonomy on which the document is based. Such a document is also called an 'instant'. It is a technical document, which can only be understood by a computer and not an ordinary text file.
About XBRL TOP
XBRL TOP consist of 3 modules

        INPUT -> PROCESS -> OUTPUT
The input module includes the annual account as well as taxonomy. XBRL TOP is based upon that the annual accounts are drawn up in Excel. XBRL TOP is able to customize other spread sheets, ERP-systems or other forms of structured accounting. The taxonomy is thus an integrated part of XBRL TOP. It means that all XBRL Taxonomies may be used for XBRL TOP.
The Process module consists of a "plug-in" (currently developed for Excel), a taxonomy parser and an instant-generator, in which the taxonomy forms an integrated part. This means that the taxonomy may be updated without any adjustments of XBRL TOP.
The output module is an XBRL Instant, which is in accordance with the current XBRL taxonomy.
The XBRl main elements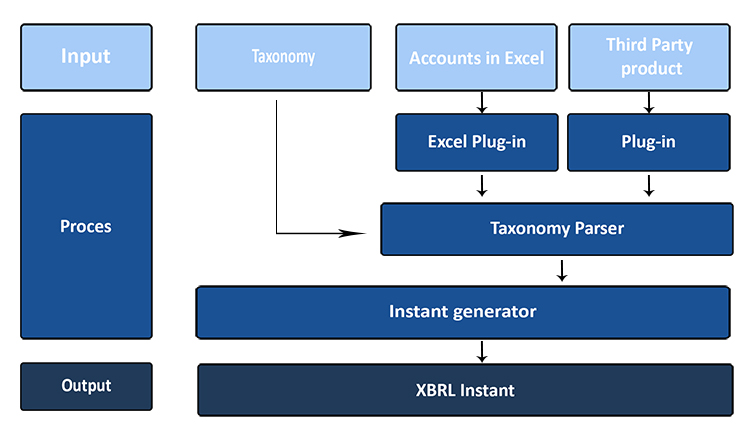 The process by tagging of accounts in XBRL TOP
Current taxonomy is integrated in XBRL TOP, which means that tagging follows the structure in the taxonomy. It means that XBRL TOP will first be mapped to the superior structure in the accounts/taxonomy (phase 1). With the starting point in the superior tagging will the individual items of account be tagged to the superior structure. An attempt to illustrate the process is made below (phase 2).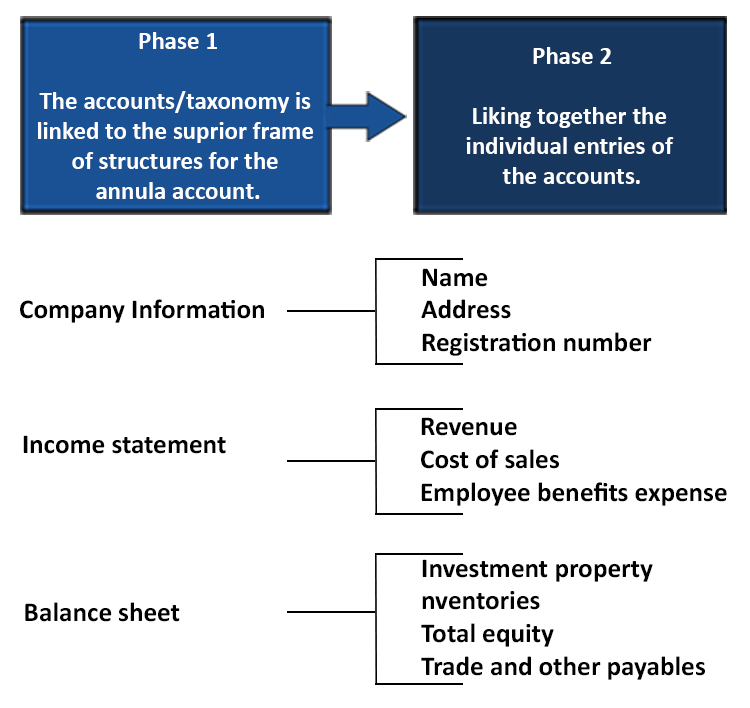 What do we offer?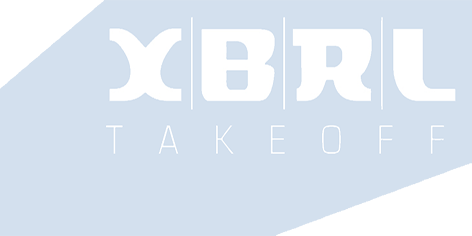 Our program with standard Excel financial statements.
Our program with standard Excel financial statements including XBRL standard.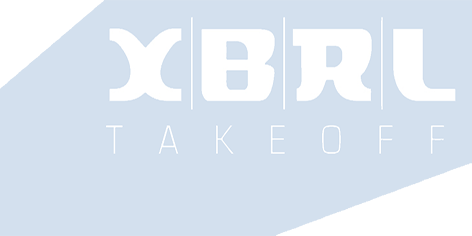 Systems containing an "intelligent" search process for the Excel document to adjust to user thus forming an XBRL document.
Our program remembers exactly your format for next year's annual account.
Our program is adapted for other programs / spread sheets and ERP platforms
Our program can adapt updating of the taxonomy without large development costs.
A form for "DATA-MINING", whereby the manual tagging is being reduced to a minimum.
The system suggests automatically a tagging if it can recognise words in the spread sheet.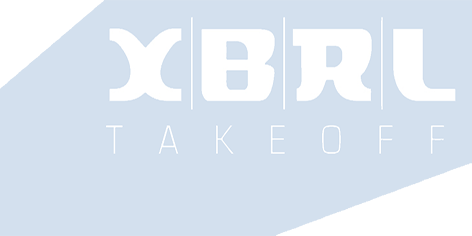 No binding to the account plan.
No binding to a fixed taxonomy.
No sub programmes to the XBRL TakeOff program.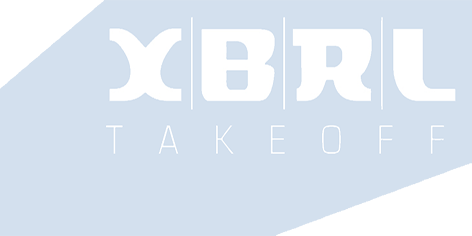 We provide construction of an accounting model for the presentation of accounts in accordance with the IFRS standard.
We provide XBRL project management.
We provide XBRL tagging and creation.
Who are we?
Mr. Rasmus Helwigh
13 years of business experience in the IT field as systems developer. Since 2001 the primary focus has been on .NET development for Share Point and Microsoft Office.
Mr. Tom Rasmussen
Chartered Accountant
18 years' experience as partner in Deloitte working with companies of all sizes including large companies quoted on the Stock Exchange using IFRS Accounts.